Dadant & Sons decorative candles are handcrafted in the USA with beeswax purchased from American Beekeepers. They have been producing a wide-range of beautifully handcrafted, 100% beeswax candles and paraffin candles for over 147 years.

Feathered Twists
Our signature style. Fingers of beeswax gracefully circle the flame as it burns. Romantics have always known that candles are one of life's necessities, not luxuries. Create the mood for romance with our candle classics.
12″ set of two  $21
12″ Gold Feathered pair $24
Approximate burn time: 40 minutes per inch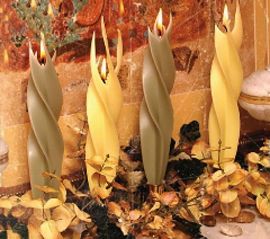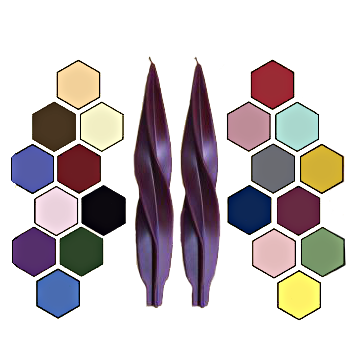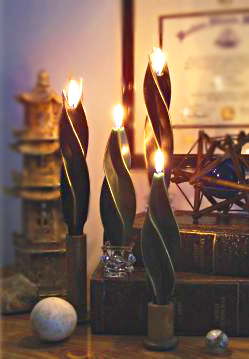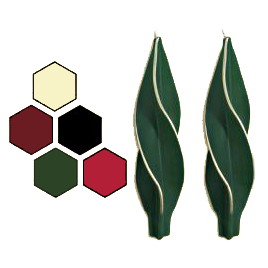 Spirals
The artistic fashion of the spiral candle creates a dramatic accent for any table setting. With several colors to choose from these candles are sure to make your guests take notice. Handcrafted in the U.S.A. from the finest beeswax.
12″ Single or Double spirals, set of two  $21
12″ Gold Single or Double spiral pairs $24
12″ Triple Holiday spirals, set of two  $22
12″ Single or Double Ruffles, set of two $23
12″ Plaid Double Spirals, set of two $24
12″ Snowflake Spirals, set of two $23
Approximate burn time: 40 minutes per inch